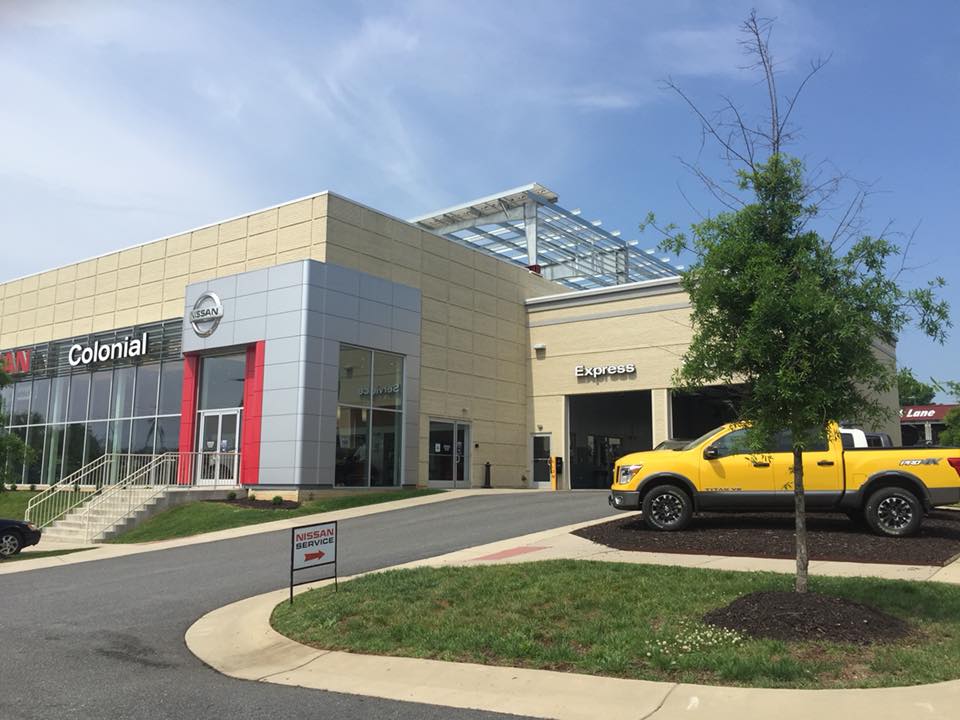 CMA's Colonial Nissan was the first dealership in Virginia powered by the sun! We finished construction of a one-of-a-kind solar superstructure in June 2018, and in our first couple of months live, we generated MORE THAN 100% of the energy needed to power our entire dealership! The unique project has a roof consisting of 480 solar panels, which we predicted to produce over 214,000 kWh annually and to generate 93% of the electricity needed to power the dealership. We are well above our own expectations!
"We see investments like this as our corporate responsibility and believe in sustainable energy. It's also good business to reduce energy load and costs," said Liza Borches, President and CEO of Carter Myers Automotive. "We're already the number one all-electric Nissan LEAF dealer in Central Virginia. Expanding upon our sales of environmentally friendly vehicles and focusing on internal sustainability is the next step forward."
Wanting to incorporate solar into their facility but having limited roof space, Colonial Nissan collaborated with leading solar energy firm Sun Tribe Solar to design the unconventional garage superstructure.
"Our team lives for projects like this," said Taylor Brown, Co-founder of Sun Tribe Solar. "You have a forward-thinking company that realizes the economic and environmental benefits of going solar, but doesn't have the availability of a typical roof space or ability to use land for a ground mounted system. To be able to work with Colonial Nissan on this solution that is clearly outside the box and help them realize their clean energy future, despite the challenges, is what Sun Tribe Solar is all about. We are excited to see it come to life and hope that it encourages other businesses in the area to follow Colonial Nissan's lead."
The new 163kW solar array will reduce CMA's Colonial Nissan's CO2 emissions by 191 tons annually. In addition to the new solar energy system, CMA's Colonial Nissan now offers the all new Nissan LEAF, an entirely electric car which boasts 90 miles of travel on just a 30-minute charge.
CLICK HERE
to listen to Liza's interview on WMRA Public Radio.
CLICK HERE
to listen to an interview with Liza on WINA.