Electric Cars for Sale in Charlottesville, VA

Electric vehicles have rapidly grown in popularity, both across the nation and right here in Charlottesville. Not only do electric cars provide an eco-friendly option for drivers interested in reducing their carbon footprint, but they can also generate tremendous savings for you since you'll no longer be spending money for gas. Additionally, today's electric cars boast sleek designs, advanced safety features, and lots of high-end technological perks.
Nissan has long been a player in the EV space, and we're proud to offer multiple options at our dealership. Join us whenever you're ready to explore electric cars for sale in Charlottesville, VA.
Browse Electric Cars for Sale in Charlottesville, VA
For a long time, Nissan's primary entry in the EV space has been the Nissan Leaf. More recently, the Nissan design team has unveiled the Ariya, which is set for an early 2022 release. We're thrilled to show you the perks and features of both of these first-rate electric cars.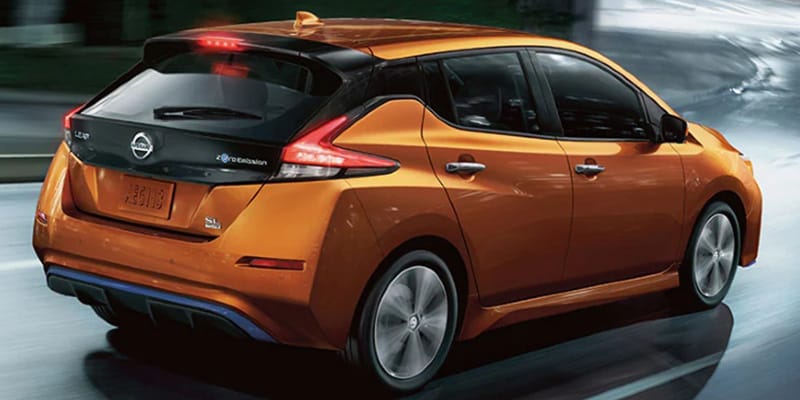 The Nissan Leaf is an all-electric compact with top-notch performance. According to EPA estimates, this all-electric car has a range of 226 miles on a single charge. Combine this with fast and easy charging, and you have a robust and practical all-electric option for city driving. Plus, there are countless driver assistance features and convenient tech options, ample cargo space, a sleek and modern interior, and more. To find out more about the practical and ever-beloved Nissan Leaf, we invite you to join us for a test drive at your convenience.
Pre-Order Now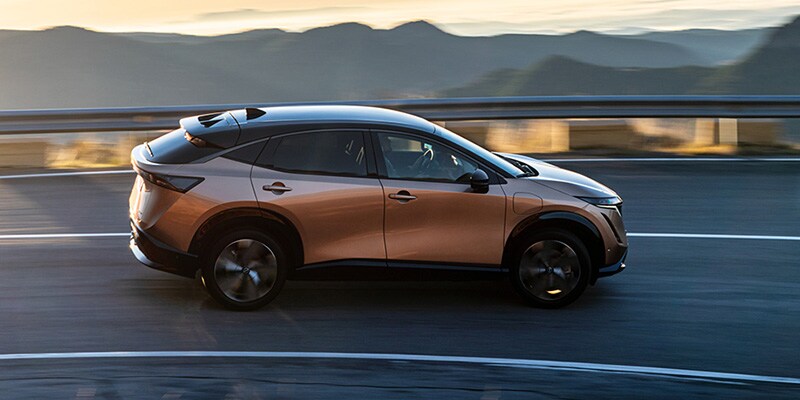 We're also excited to share the Nissan Ariya with our customers, a new entry in the electric crossover space. If you're looking for an all-electric option but want a little more room, this may be just the ride for you. What's more, it comes with the usual lineup of best-in-class safety and tech features from Nissan. It's also set to offer drivers top-notch precision handling with a proprietary dual-motor all-wheel drive system that keeps the Ariya stable and under control even in adverse weather conditions. To get behind the wheel of a Nissan Ariya, visit our dealership soon.
Pre-Order Now
Test Drive an Electric Vehicle in Charlottesville, VA
Nissan offers a number of top-of-the-line electric vehicles, and we're proud to have them here on our lot. Ready to find out more? We welcome you to schedule a test drive. Contact our team or visit us at CMA's Colonial Nissan dealership in Charlottesville, VA.