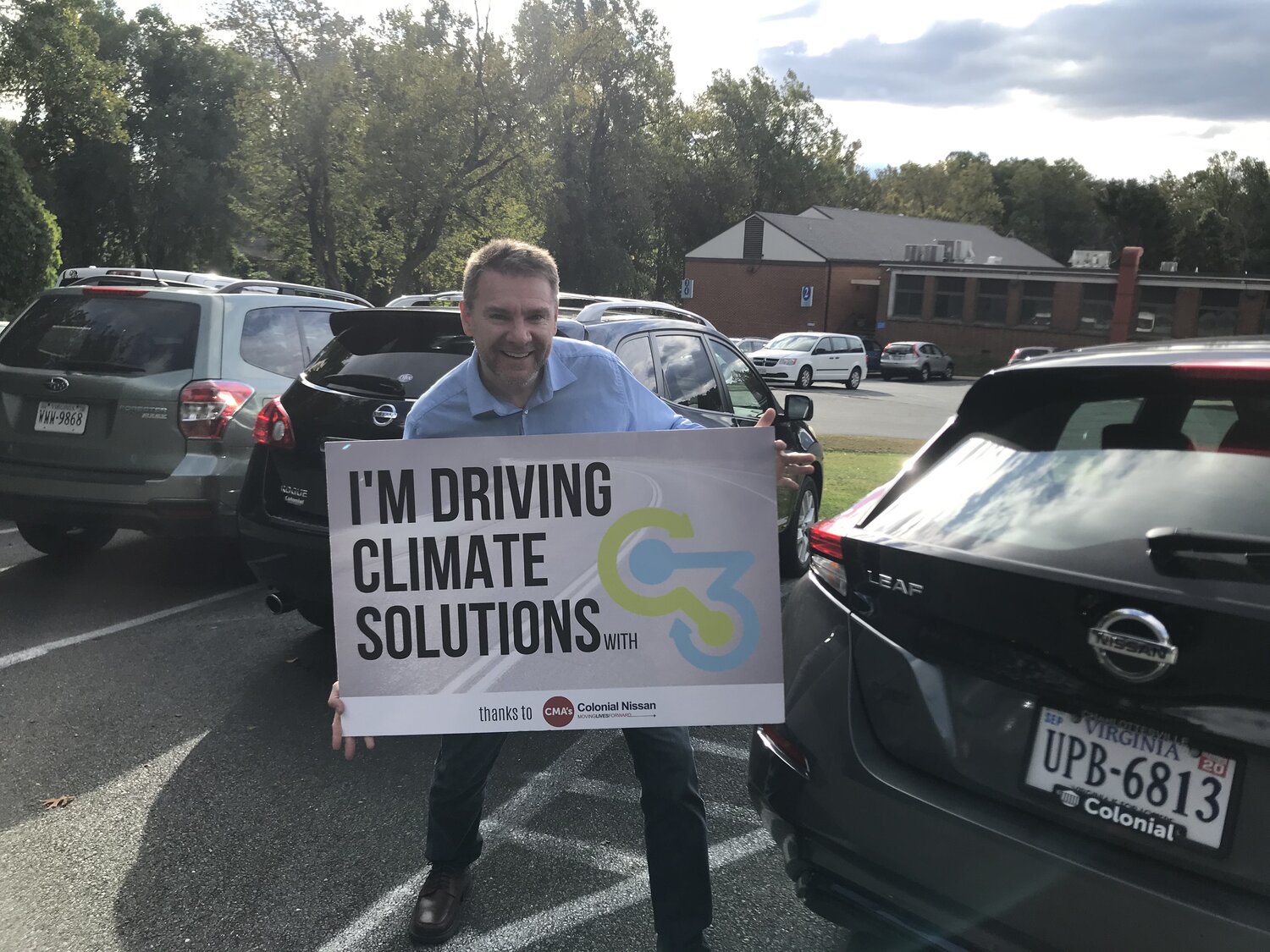 Les Sinclair from Charlottesville Radio Group got behind the wheel of a Nissan LEAF for a day as part of our partnership with Community Climate Collaborative in "Driving Climate Solutions".
He told C3 about his experience:
Tell Us: How Was It?
I went into this drive of the Nissan LEAF expecting very little. I presumed it would be a very small car, with a small car feel and an economy car's accoutrements. Basically, I assumed that it would be like driving an economy car of the past, with little acceleration and not much style.
I was wrong!