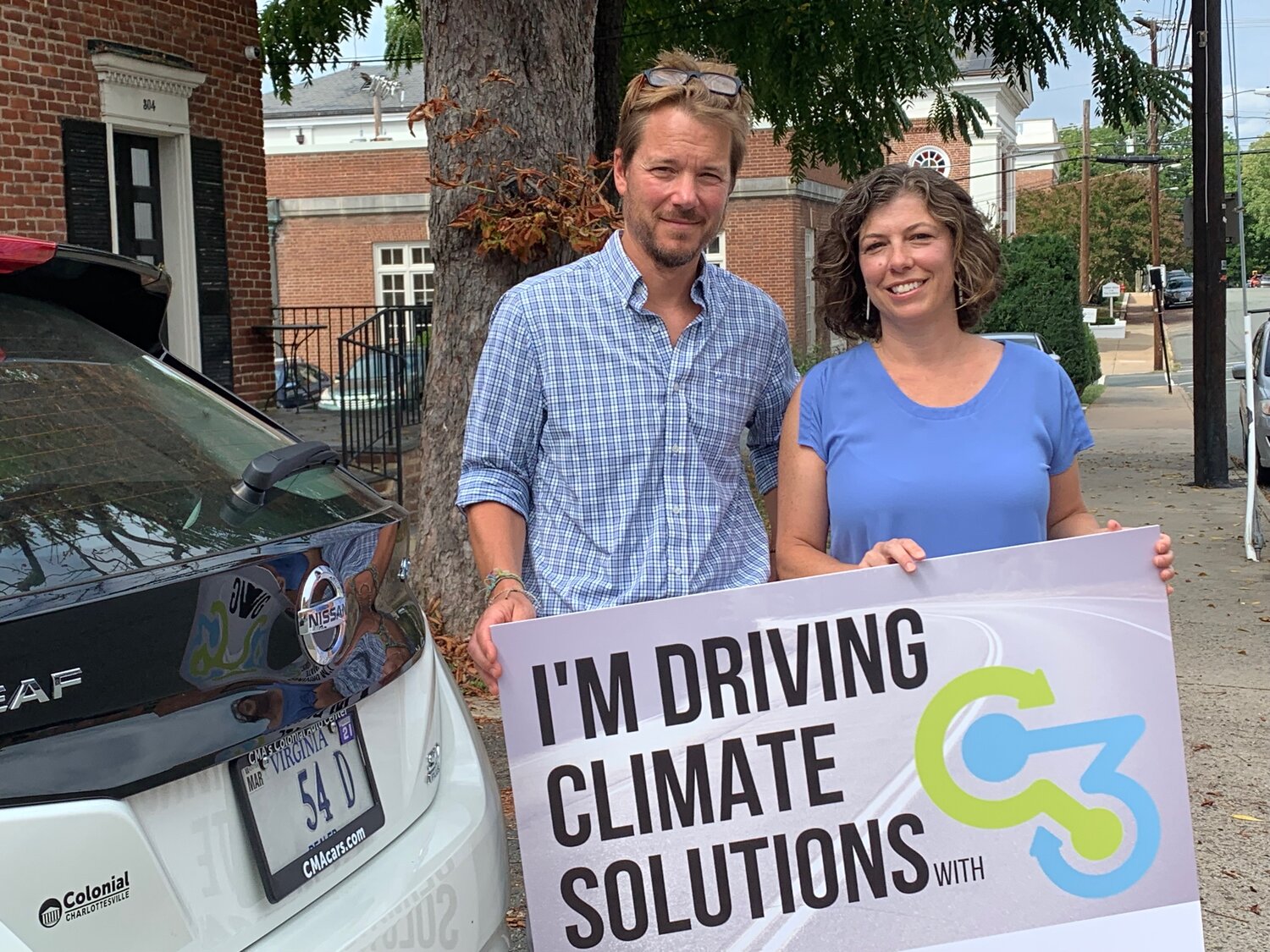 We are so excited to help launch the Driving Climate Solutions campaign with the Community Climate Collaborative (C3)!
C3 is putting community leaders and influencers behind the wheel of an all-electric vehicle for a day to experience first hand what it's like to drive an EV. More importantly we want to spark awareness and conversation among these leaders' networks about how driving electric or biking, telecommuting, taking public transit, offsetting your air travel, or driving a hybrid can help us reduce our transportation footprint in Cville! C3 will be sharing their experiences.
CLICK HERE
to visit their blog.